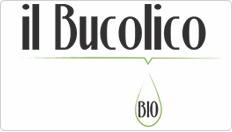 Organic extravirgin olive oil
100% ITALIAN PRODUCT
​The oil is of an intense green emerald color with golden tints.
Its fruity odor rich, medium intense, with hints of artichoke, aromatic herbs and cardoon flower.
The taste is in an harmonic way bitter and spicy .
The flavor medium fruity with a vibrant bouquet of grassy notes.
The bitterness is due to the presence of polyphenols known for their natural antioxidant properties. Il Bucolico is a great oil that has the privilege of growing in a hilly area where nature is still uncontaminated, maybe one of the last areas in the Tuscia just north of Rome, with a magnificent view that extends towards the sea.
Contact Us
Italagrikola Soc. Agr. a r.l.
Municipality of Blera loc. Civitella Cesi (VT)
Head Office: Via della Giuliana 27 - 00195 Roma
00390688977592 This email address is being protected from spambots. You need JavaScript enabled to view it.